A-2
A4+2 - For four people plus two extra beds
Apartment A2 (4 +2 persons), 100 m2, is located on the second floor consists of a fully equipped kitchen, dining room, living room, two bedrooms with double beds, a bathroom with a Jacuzzi tub, separate toilet, balcony with a beautiful view of the sea.
The possibility of two additional beds in the living room.


Accommodation comprises: air conditioning, heating, satellite TV, DVD, radio, Internet WIFI, washing machine, dishwasher, oven, coffee maker, electric kettle, fridge and freezer.
Photo Gallery
Accommodation facilities
Sea view:
Bathroom:
Kitchen:
Teracce:
Parking:
Smoking allowed:
Grill:
Swimming pool:
Tv:
Satellite:
Dvd:
Internet:
Radio:
Air conditioning:
Heating:
Microwave:
Refrigerator:
Washing machine:
Safe:
Prices
| | | | |
| --- | --- | --- | --- |
| Period | Number of persons | Minimum stay | Price |
| 30.4 - 19.5 | 4 | 3 | 135 € |
| 30.4 - 19.5 | 5 | 3 | 145 € |
| 30.4 - 19.5 | 6 | 3 | 155 € |
| 19.5 - 16.6 | 4 | 4 | 165 € |
| 19.5 - 16.6 | 5 | 4 | 175 € |
| 19.5 - 16.6 | 6 | 4 | 185 € |
| 16.6 - 30.6 | 4 | 5 | 190 € |
| 16.6 - 30.6 | 5 | 5 | 200 € |
| 16.6 - 30.6 | 6 | 5 | 210 € |
| 30.6 - 27.8 | 4 | 7 | 240 € |
| 30.6 - 27.8 | 5 | 7 | 250 € |
| 30.6 - 27.8 | 6 | 7 | 260 € |
| 27.8 - 8.9 | 4 | 5 | 190 € |
| 27.8 - 8.9 | 5 | 5 | 200 € |
| 27.8 - 8.9 | 6 | 5 | 210 € |
| 8.9 - 22.9 | 4 | 4 | 165 € |
| 8.9 - 22.9 | 5 | 4 | 175 € |
| 8.9 - 22.9 | 6 | 4 | 185 € |
| 22.9 - 1.10 | 4 | 3 | 135 € |
| 22.9 - 1.10 | 5 | 3 | 145 € |
| 22.9 - 1.10 | 6 | 3 | 155 € |
Availability calendar
December - 2023
| | | | | | | |
| --- | --- | --- | --- | --- | --- | --- |
| Mo | Tu | We | Th | Fr | Sa | Su |
| | | | | | | |
January - 2024
| | | | | | | |
| --- | --- | --- | --- | --- | --- | --- |
| Mo | Tu | We | Th | Fr | Sa | Su |
| | | | | | | |
February - 2024
| | | | | | | |
| --- | --- | --- | --- | --- | --- | --- |
| Mo | Tu | We | Th | Fr | Sa | Su |
| | | | | | | |
March - 2024
| | | | | | | |
| --- | --- | --- | --- | --- | --- | --- |
| Mo | Tu | We | Th | Fr | Sa | Su |
| | | | | | | |
April - 2024
| | | | | | | |
| --- | --- | --- | --- | --- | --- | --- |
| Mo | Tu | We | Th | Fr | Sa | Su |
| | | | | | | |
May - 2024
| | | | | | | |
| --- | --- | --- | --- | --- | --- | --- |
| Mo | Tu | We | Th | Fr | Sa | Su |
| | | | | | | |
June - 2024
| | | | | | | |
| --- | --- | --- | --- | --- | --- | --- |
| Mo | Tu | We | Th | Fr | Sa | Su |
| | | | | | | 2 |
July - 2024
| | | | | | | |
| --- | --- | --- | --- | --- | --- | --- |
| Mo | Tu | We | Th | Fr | Sa | Su |
| 1 | 2 | 3 | 4 | 5 | 6 | 7 |
August - 2024
| | | | | | | |
| --- | --- | --- | --- | --- | --- | --- |
| Mo | Tu | We | Th | Fr | Sa | Su |
| 29 | 30 | 31 | 1 | 2 | 3 | 4 |
September - 2024
| | | | | | | |
| --- | --- | --- | --- | --- | --- | --- |
| Mo | Tu | We | Th | Fr | Sa | Su |
| 26 | 27 | 28 | 29 | 30 | 31 | 1 |
October - 2024
| | | | | | | |
| --- | --- | --- | --- | --- | --- | --- |
| Mo | Tu | We | Th | Fr | Sa | Su |
| 30 | 1 | 2 | 3 | 4 | 5 | 6 |
November - 2024
| | | | | | | |
| --- | --- | --- | --- | --- | --- | --- |
| Mo | Tu | We | Th | Fr | Sa | Su |
| 28 | 29 | 30 | 31 | 1 | 2 | 3 |
December - 2024
| | | | | | | |
| --- | --- | --- | --- | --- | --- | --- |
| Mo | Tu | We | Th | Fr | Sa | Su |
| 25 | 26 | 27 | 28 | 29 | 30 | 1 |
January - 2025
| | | | | | | |
| --- | --- | --- | --- | --- | --- | --- |
| Mo | Tu | We | Th | Fr | Sa | Su |
| 30 | 31 | 1 | 2 | 3 | 4 | 5 |
February - 2025
| | | | | | | |
| --- | --- | --- | --- | --- | --- | --- |
| Mo | Tu | We | Th | Fr | Sa | Su |
| 27 | 28 | 29 | 30 | 31 | 1 | 2 |
Send a message to the owner
Contact
MAURO GROZIĆ
Castel San Pietro Terme 14
51410 Opatija
ap.grozic@gmail.com
Telephone/Mobile:
00385(0) 98 257 287
Opatija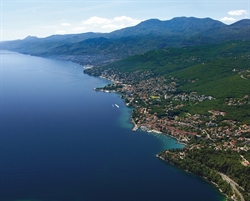 Links